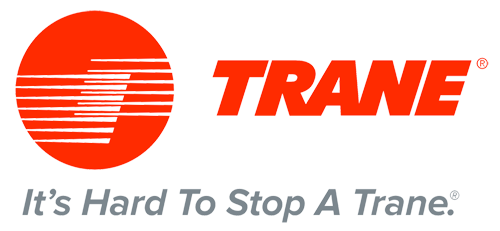 AC Repair Lawrenceville GA | Top Air Conditioning Maintenance Service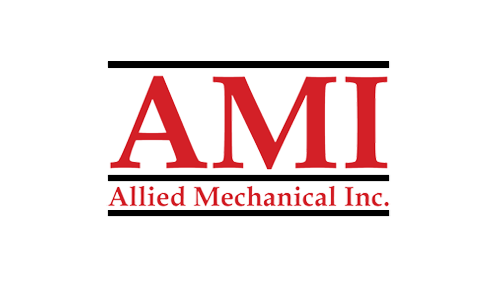 When summer begins, the last thing you need is your cooling system failing during the hot season. While your other home appliances may be functioning well, letting the heat in your house get out of hand may be more stressful than you think.
You can help stop this by having a reliable partner who will always rise to the occasion whenever tragedy strikes. With many years of experience in AC repairs and cooling maintenance services, you can trust that our top cooling maintenance services will restore comfort in your home by stopping your AC from failing.
AC MAINTENANCE AND TUNE-UPS | KEEP THE COOL GOING STRONG
We provide regular air conditioner tune-ups, thanks to our team of service experts trained in AC maintenance. With our ever-ready service professionals, you can request a cooling unit maintenance service at any time. We guarantee to work around the clock 24 hours and ensure your cooling unit is going strong, thus restoring the comfort in your Lawrenceville, GA home.
Should you wish to repair or replace your air conditioner, don't hesitate to reach out to our company for expert emergency services. While you may be tempted to go the easier route and pay for cheap repairs, that quick fix may not offer the right value in the long run. This also applies to DIY fixes that may not address the real problem with your appliance.
The truth is, your cooling system's filters and coils need regular professional maintenance services for it to function efficiently. Neglecting necessary maintenance or handling any tune-ups without professional help may lead to a decline in cooling performance. Don't let these problems get out of hand. Reach our Lawrenceville experts today, who will conduct a proper assessment of the AC system in your Lawrenceville, GA home.
Good maintenance means your cooling system will last longer, offer the best performance, and most importantly, keep energy costs down. Our service experts are here to ensure you achieve all that by keeping your home feeling cool. Sometimes, it's not just the most significant changes in your cooling performance that indicates repairs are necessary. Other small performance changes will also help you know when it's time for a tune-up.
Unusual sounds
Heating and cooling power-related issues
Strange smells
Don't Lose Your Cool | Call For AC Repairs
There's no reason why you shouldn't trust our service experts for all your home AC repairs. As an Allied Mechanical customer, we are available near you with a full dedication to provide the best possible solution for your homes or businesses. Check us out online, read our certified reviews, and phone our number today so we can take care of all your AC and furnace repair needs. We provide free price estimates for all repairs and a new installation.
The History of Allied Mechanical Heating, Air Conditioning, and Indoor Air Quality
Rob:
When Rob turned 18, he left for the Army, serving honorably for the next 10-years in the 2nd Armored Cavalry Regiment and the historic 101st Airborne Division. Rob served in Operation Iraqi Freedom in 2002-2003 and again in 2004-2005 as a 19D Cavalry Scout.
When Rob left the Army to finally return home to Loganville and Lawrenceville, Georgia, in 2012, he began an an apprenticeship as a heating, cooling, and indoor air quality technician working alongside his old friend, Zach. After about a year, Rob would become a manager, a job that he would hold for 3-years before he and Zach would leave to start their own heating and air conditioning repair business in January of 2015.
Zach:
After high school, Zach began working as a local HVAC technician, which is a job that he would hold for 5-years before he turned his attention to plumbing. After five years of learning and mastering the plumbing trade, Zach finally returned to an HVAC service technician in 2009.
After Zach received his Conditioned Air Contractors license from the state, proving that he is a master of his trade, Zach and Rob left where they were employed so that they could start their own heating, air conditioning, and air quality business based on integrity, and providing good people the best HVAC service company available with new equipment at honest prices.
THE COMPLETE FIX FOR EVERY HOUR
When it comes to air conditioning repairs, one thing rings true no matter what age, brand, or model of the system you have: there's never a convenient time to experience a breakdown. With temperatures outside rising, the last thing you want is to feel the uncomfortable heat indoors as well. A malfunctioning air conditioner can bring with it a slew of issues, including:
Health risks such as respiratory distress from a sudden change in humidity and temperature
Allergy irritations triggered by airborne pollutants
Sleep loss or an inability to get adequate rest due to uncomfortable home environments
More costly repairs can be brought on by ignoring an AC system that isn't performing properly – even leading to a complete air conditioner or furnace replacement
Harmful mold growth can become prevalent in environments with higher humidity levels due to an improperly functioning AC unit, causing more severe physical health issues
That's why having a trusted HVAC contractor on hand like us is so important. Our business is keeping you safe and comfortable in your home when things heat up unexpectedly.
HALF-DONE JOBS AREN'T COMPLETE
With so much riding on your AC's efficiency and overall performance, it's easy to understand the importance of having repairs done completely and correctly the first time. The last thing you want to do is discover your AC has been temporarily bandaged, only to break down again (possibly worse) down the line.
You want to know your air conditioner has been professionally repaired at the root of the issue from the start. Half-done repairs can lead to a long line of issues for your AC, including:
Larger repair bills later on. When an AC repair isn't handled properly, it can lead to more serious issues with other components of your air conditioner, causing even more expansive repair bills.
Repeat visits after the initial problem come back. If a trained technician doesn't address the root cause, it will most certainly rear its ugly head again shortly.
Complete system failure. By not handling the source of your malfunction, you are essentially shortening the lifespan of your current unit. In fact, an improper repair can even lead to complete failure, leading to the need to purchase an all-new HVAC unit years ahead of schedule.